Coming Up at Yogini Ashram
Community Kirtan – Sacred Chanting
Wednesday, July 19th 7:30 pm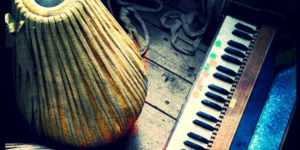 Join us for a blissful evening of connection through chanting of sacred mantras led by Swami Premajyoti and Satya Devi.
Chanting opens the heart, expands awareness and connects us to the one heart we share with all of Creation. Experience it for yourself! Come and sing with us!
All sincere souls welcome.   
This is a by donation event.
Gayatri Jayanti Full Moon Yantra Puja
Join us on this auspicious day as we celebrate the birth of Gayatri Devi. She who holds strength, quality, beauty, and knowledge. She who imparts ultimate truth to all who seek her.
The full moon is known universally as a powerful and auspicious time for setting high intention and gaining clarity for the month ahead. Flowers will be offered to the Yantra of Sri Gayatri Devi. Yogis and wisdom seekers have connected with Gayatri Devi since ancient times as a means of access to deeper wisdom and Satya (ultimate truth).
Puja to Gayatri not only purifies and hones one's mental faculties, it also bolsters health, wellbeing and good fortune in all aspects of one's life.
All sincere souls welcome.   
This is a by donation event.