Coming Up at Yogini Ashram
Wednesday, September 20th 7:30 pm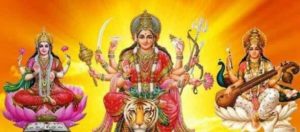 NAVARATRI RUNS FROM 20 SEPTEMBER – 30 SEPTEMBER
Feel free to join us for some or all of the evenings.
Join us to celebrate 11 NIghts of the Divine Feminine through the Puja to Ma Dugra, Maha Lakshmni and Ma Saraswati.
Each night we will honor one of these most auspicious goddesses as well as Yantra Puja to one of the Mahavidyas, the great Tantric Goddesses of Wisdom.
All of these divine Shaktis encourage and fuel powerful growth and expansion on all levels. This time of the Yogic Year is a fantastic way to empower both your personal practices and your Dharma.
All sincere souls welcome.   
This is a by donation event.
Full Moon 

Gayatri Yantra Puja 
Wednesday, October 4th 7:30 pm
The full moon is known universally as a powerful and auspicious time for setting high intention and gaining clarity for the month ahead. Flowers will be offered to the Yantra of Sri Gayatri Devi. Yogis and wisdom seekers have connected with Gayatri Devi since ancient times as a means of access to deeper wisdom and Satya (ultimate truth).  
Puja to Gayatri not only purifies and hones one's mental faculties, it also bolsters health, wellbeing and good fortune in all aspects of one's life.
All sincere souls welcome.   
This is a by donation event.
New Moon Maha Kali Yantra Puja and Fire Meditation 
Thursday, October 19th 7:30 pm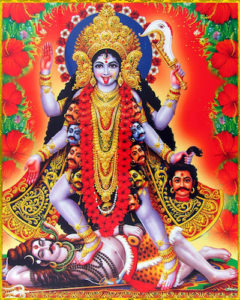 Join us on the New Moon at Yogini Ashram to honor the divine feminine through mantra, flower offerings to Maha Kali, and a fire meditation. 
The new moon is known universally as  a symbol of rebirth and re-awakening . This powerful New Moon energy, which is under the direction of the primary Wisdom Goddess, Maha Kali is a most auspicious time to release old patterns and create new space for your divine purpose!
All sincere souls welcome.   
This is a by donation event.